Diagnosing difficult diseases
The Undiagnosed Disease Network (UDN) studied changes in medical management for previously undiagnosed patients who subsequently received a genetic diagnosis.
• The UDN applied a multidisciplinary model for evaluation of 601 patients referred to the program.

• Establishing a diagnosis led to 21% of patients receiving changes to their recommended therapy, 37% updating their diagnostic testing, and 36% receiving variant-specific counseling.

• 31 new syndromes were defined as a new syndrome associated with either a previously known or a new gene or region.
---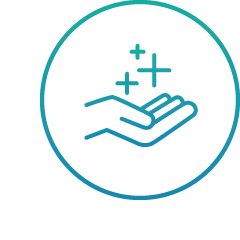 Carrier screening for adoptees
A study published by the Journal of Genetic Counseling explored the attitudes of adopted individuals toward expanded carrier screening.
• The majority (76%) of adopted individuals in the study were interested in the information provided by the testing.

• About three-quarters of individuals stated that they were interested in the test out of curiosity.

• More than half of respondents stated they would use the information to inform blood relatives; there was no statistically significant difference in this opinion between individuals of reproductive age and older individuals.
---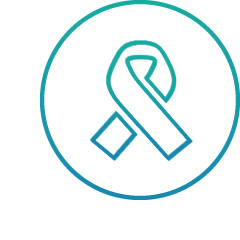 Higher than expected BRCA prevalence
Data from a large-scale exome sequencing study of 50,726 adults estimates the empirical prevalence of BRCA mutations as 1 in 190. The study, conducted by Geisinger Health System, identified that 267 (0.5%) of participants had a BRCA variant, suggesting that there is under-ascertainment of BRCA in healthcare.
• Of 89 positive individuals with available personal and family history data, 49.4% did not meet published guidelines for clinical testing.

• Compared to controls, previously unidentified individuals with a BRCA variant were more likely (53%) to have existing family or personal history information in their electronic health record suggestive of a hereditary cancer syndrome.

• Individuals with a personal history of breast or ovarian cancer had a significantly higher chance of having a BRCA variant. 20.9% of those with the variant had a personal history of breast cancer, compared with 5.2% in those who did not. 10.1% of individuals with the variant had a personal history of ovarian cancers, compared with 0.6% of individuals who did not.
---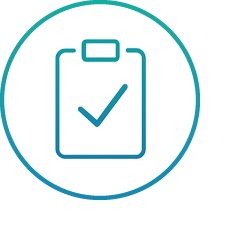 VUS reclassification
Reclassification of a variant of uncertain significance (VUS) may improve psychological outcomes, risk assessment, and medical management, including cascade testing and appropriate screening for at-risk individuals. A Genetics in Medicine study of 92 families illustrates how family testing can help reclassify a VUS to an actionable or benign variant.
• Within one year of family participation, 61% of variants were reclassified: most (84%) to benign.

• Most relatives (82%) enrolled in the study in a short time frame, two weeks to six months after being contacted by their family member.

• The patient-driven model for family involvement allowed these reclassifications to take place in a shorter timeframe than seen in previously published studies, suggesting that this model may be particularly effective.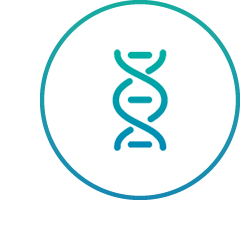 Are guidelines keeping up?
Invitae co-published a 1,000-patient study in the Journal of Clinical Oncology, which found that limiting genetic testing to breast cancer patients who meet well-known and widely used criteria misses approximately 45% of patients with clinically actionable germline variants.
• Patients who met clinical testing criteria had similar rates of pathogenic and likely pathogenic (P/LP) variants (9.4%) as patients who did not meet criteria (7.9%). The difference is not statistically significant.

• The results support significantly expanding guidelines for breast cancer patients.
Not all genetic tests are created equal
Research presented by Invitae scientists at the December 2018 San Antonio Breast Cancer Symposium (SABCS) showed that direct-to-consumer (DTC) genetic tests have a limited ability to report on breast cancer risk.
• 102 individuals who had received a positive result from a DTC genetic test were also tested at Invitae for clinical confirmation. 50% of these patients had received false-positive results from their DTC test.

• The clinical false negative rate was 88%—meaning that the majority of individuals who are at risk for hereditary breast cancer are not identified by a DTC test.

• You can learn more here; if your patients have questions they can learn more at knowyourrealrisk.com.
Code Talker Award
Congratulations to Hannah L. Scanga, MS, LCGC  for winning this year's Code Talker Award!
• Hannah is a genetic counselor at the UPMC Eye Center at the UPMC Children's Hospital of Pittsburgh. She specializes in ophthalmic genetics, seeing patients from infancy through adulthood.

• From Hannah's nominator, James McGowan: "Our case may be unique genetically, but the care and attention we received from her is not." Read more >

• Request your complimentary copy of the Code Talker book of impactful stories here.