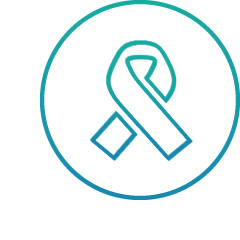 New guidelines for breast surgeons
The American Society of Breast Surgeons (ASBrS) has expanded its genetic testing guidelines. The new recommendations include:
• Genetic testing should be made available to all patients with breast cancer.

• Patients who had genetic testing previously may benefit from updated testing.
---
Tools for Pitt-Hopkins syndrome
The first consensus statement for the diagnosis and management of Pitt-Hopkins syndrome (PTHS) was reached by an international group of experts with family and caregiver input.
• The group established two categories of clinical criteria: cardinal features, which are characteristic and highly specific for PTHS, and supportive features, which are less specific but increase the likelihood of the condition.

• Facial features are the most specific criterion and distinguish PTHS from Rett syndrome and Angelman syndrome.

• Criteria are meant to allow quicker diagnosis and access to appropriate management and therapies, which are also outlined.
---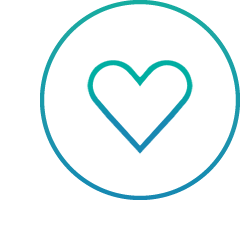 SMAD3 insights
The Montalcino Aortic Consortium analyzed risk of disease and phenotype–genotype correlation in the largest reported cohort of individuals with SMAD3-related heritable thoracic aortic disease (HTAD).
• First aortic event (aortic dissection or aneurysm repair) occurred at a median age of 47 years and was rare in children.

• Most individuals had a family history of aortic disease or syndromic features that should trigger genetic testing, offering an opportunity to identify at-risk individuals and initiate timely preventive care.

• Aortic root size and age at first event as well as other arterial involvement for SMAD3 variant carriers are unique when compared with clinically overlapping conditions
(i.e., Marfan syndrome, Loeys-Dietz syndrome, ACTA2-related HTAD) and underscore the utility of genetic testing to refine management recommendations for these patients.
---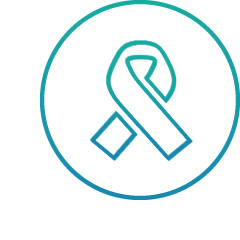 Uptake of BRCA testing
A ten-year retrospective study of BRCA test utilization within an integrated health system found many eligible women with insurance coverage and access to genetic services did not receive testing, underscoring challenges to hereditary cancer prevention.
• Of the women receiving BRCA genetic testing, 56.3% had no diagnosis of breast cancer; however, only 13.1% of these were for a familial variant.

• Over the course of the study, the proportion of women with an incidence of breast or ovarian cancer who received BRCA testing prior to surgery increased from 6.4% to 29.6%.

• Overall, annual testing rates fell 37.9% in women with incident breast and ovarian cancers and grew 33.3% in women without cancer diagnoses.
---
Unmasking Kabuki syndrome
Diagnostic criteria for Kabuki syndrome were proposed by an international expert panel in an effort to define the syndrome and better understand the function of causative genes.
• A diagnosis of Kabuki syndrome can be made in an individual of any age with a history of infantile hypotonia, developmental or intellectual disability, and a combination of major and minor criteria.

• Major criteria include a pathogenic variant in KMT2D or KDM6A and typical dysmorphic features for a definitive diagnosis.

• Long palpebral fissures with eversion of the lateral third of the lower eyelid accompanied by other dysmorphic features also support a definitive diagnosis in the absence of molecular genetic confirmation.
---